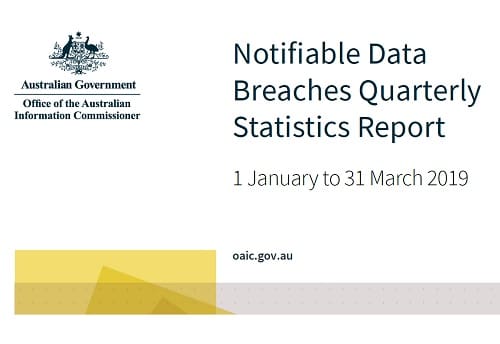 The report captures notifications received by the Office of the Australian Information Commissioner (OAIC) under the Notifiable Data Breaches (NDB) scheme between 1 January 2019 and 31 March 2019 (referred to as 'data breaches').
Malicious or criminal attacks accounted for 131 data breaches during the quarter, while human error accounted for 75 data breaches. System faults accounted for nine data breaches.
From July 2019 the OAIC will report every six months on notifications received under the NDB scheme.