THIS SERIES HAS CONCLUDED


India's Reach Series
Aerospace, Defence & Security Market Trends
By 2022, the Indian cybersecurity industry will be worth $7.6 billion, with 80% of revenue coming from global markets.

Learn how to position your business or organisation to join a lucrative trade partnership today.

A part of the Australia-India Comprehensive Strategic Partnership announced by Prime Minister Scott Morrison and Indian Prime Minister Narendra Modi in early June, established two landmark Defence Arrangements between Australia and India. This special weekly series, recorded live each Tuesday, seeks to establish how to position business to join a lucrative trade partnership. We will feature government, trade and industry representatives to provide insight into national security and technology market trends.

Virtual Education Series on the MySecurity Marketplace, powered by MySecurity Media and in partnership with Aerospace & Defence Consultants Association of India.

Hosted by: Raman Sopory and Chris Cubbage


STAY TUNED ON THE MYSECURITY TV PLAYLIST

India's Reach Series - Episodes 1 - 8
Episode Eight - MRO Industry (11 Aug)

DISCUSSION FOCUS: MAINTENANCE, REPAIR & OVERHAUL  (MRO) SECTOR
MR VINEY GUPTA – TRADE COMMISSIONER , HIGH COMMISSION OF CANADA
MR PA PRAVEEN – DIRECTOR OF AEROSPACE & DEFENCE, GOVERNMENT OF TELANGANA
AIR VICE MARSHAL  ARVINDA  AGRAWAL (Rtd) – FELLOW ADCAI
REAR ADMIRAL , DM SUDAN, STRATEGIC PATHWAYS

MR BHARAT MALKANI, MAX AEROSPACE GROUP
PLUS ADCAI Fellowship Award Ceremony
Episode Seven - 3D Printing Technology (4 Aug)

DISCUSSION FOCUS: 3D PRINTING TECHNOLOGY & APPLICATIONS
DR CHANDRASEKHAR (CHANDRA) – WIPRO

DR SHIBU JOHN
AIR VICE MARSHAL  ARVINDA  AGRAWAL

MR BHARAT MALKANI 
Episode Six - Technical Auditing Standards (28 July)

DISCUSSION FOCUS: TECHNICAL AUDITING STANDARDS
Col Inderjeet Singh CISA, CDCP, CCP – INDIA (New Delhi)

Gurvinder Pal Singh CISA, CISM, CRISC, CDPSE – AUSTRALIA (Sydney)

Chirag D Joshi, CISA, CISM, CRISC – AUSTRALIA (Sydney)

Ser Yoong CISA, CISM, CISSP, CGEIT – MALAYSIA (Kuala Lumpur)
Episode Five - Innovation & Startups (21 July)

DISCUSSION FOCUS: INNOVATION, STARTUPS & ECOSYSTEM DEVELOPMENT
Prerana Mehta, Chief of Ecosystem Development at AustCyber – Australian Cybersecurity Growth Network 
Shivangi Jain, Head of Cooperation & Global Partnerships, Startup India.
Special Guest – Mr. Rohit Manchanda, Trade & Investment Commissioner – India, New South Wales Government, Australia
Startup Presentation: Sri Vathsen Viswanathan, CEO, VMTL – India Startup – Singapore
HANDOUTS & LINKS

Indian startup ecosystem– https://startupindia.gov.in/
AustCyber Links
Australia Defence Cyber Industry Capability report – link here.
Episode Four - International Cybersecurity Engagement Strategy (14 July)
DISCUSSION FOCUS: INTERNATIONAL CYBER SECURITY ENGAGEMENT STRATEGY
Special Guest – Australian Ambassador for Cyber Affairs & Critical Technology, Dr Tobias Feakin 
Welcoming Guest: Air Vice Marshal Pranay Sinha (Rtd)
Episode Three -

Discussion Focus - Cybersecurity Education & Opportunities for Australian Universities & Educators
Special Guests
Dr John Selby, Lecturer, Macquarie University
Commodore Naresh Kumar ex Indian Navy and presently Advisor to Indian Institute of Technology (IIT) at Jammu
Assoc Prof Guarav Varshney of IIT, Jammu
Episode Two -

Discussion Focus: IT Channel Trends & Cybersecurity
Special Guests
Col Inderjeet Singh, Chief Cyber Security Officer, Vara Technology Pvt Ltd
Rajiv Prakash Saxena, Fmr Group Head, National Informatics Centre (NIC)
Episode One -

Series Introduction Discussion
Special Guests
Dr. SK Vasudeva, Retd. Chief Controller, DRDO 
Sarosh Bana, Mumbai Correspondent, Asia Pacific Security Magazine
TOPIC DOMAINS: CCTV, Video Surveillance, Standards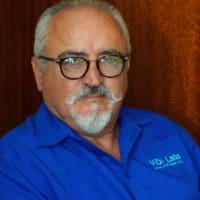 Video Surveillance System Standards
Vlado Damjanovski
Author, Lecturer, CCTV Expert
ViDi Labs
Join one of the world's most renown CCTV specialists and dive into the latest Video Surveillance Standards, AS/NZS 62676. The newly adopted IP VSS standard is based on IEC 62676-5 and measures CCTV camera resolution in a slightly different manner to what was the case in the past. Over the past 35 years of professional CCTV activity Vlado has sought to educate, clarify and demystify the science of CCTV and this session is intended to add some clarity about the latest standards and applications.
Duration – 30 – 60 minutes – incl Q&A
TOPIC DOMAIN: Cyber Security , Awareness, Remote Working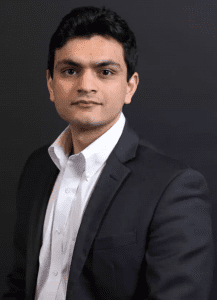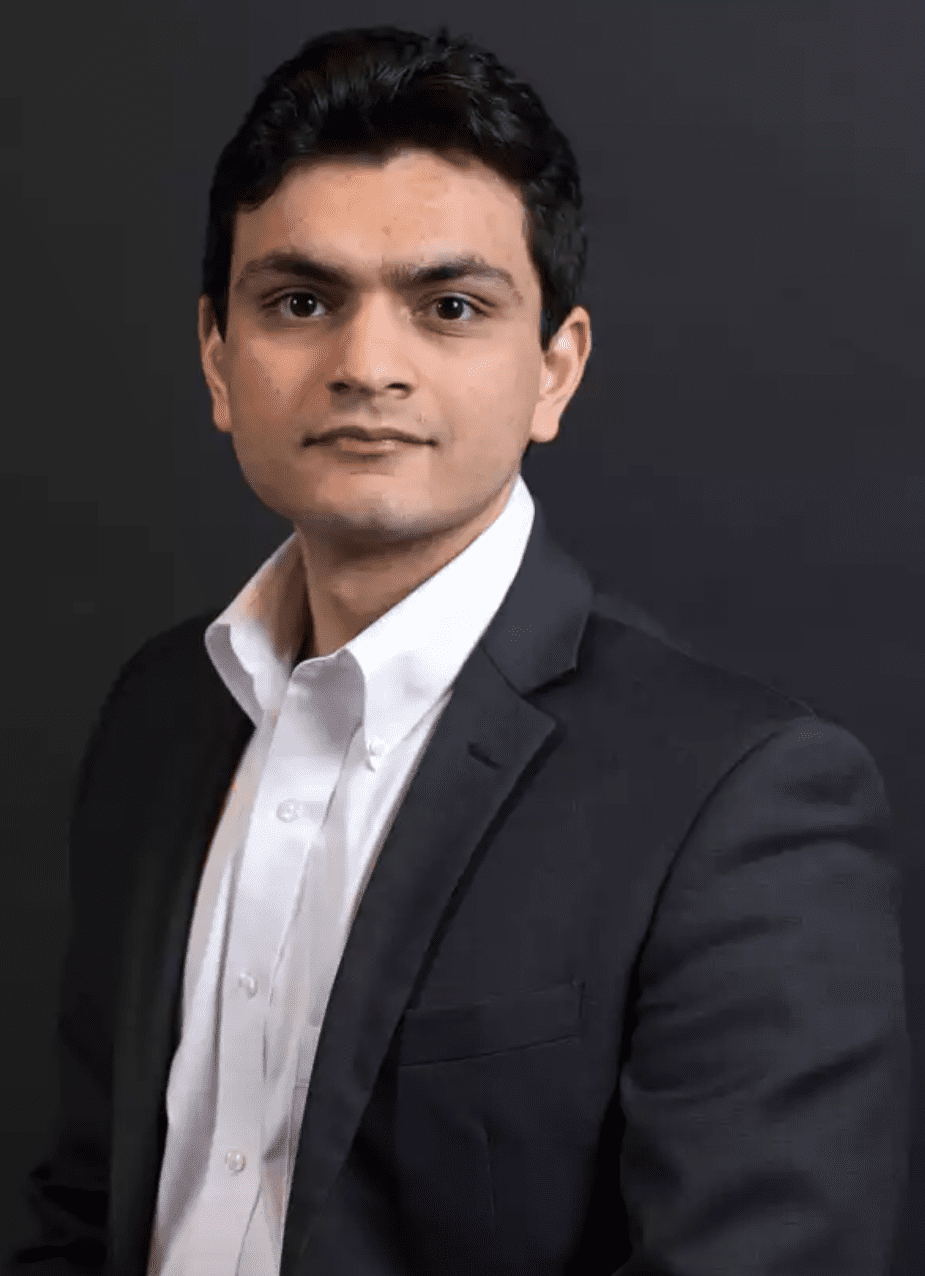 Security Awareness for Remote Workforce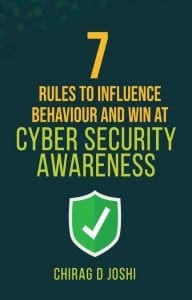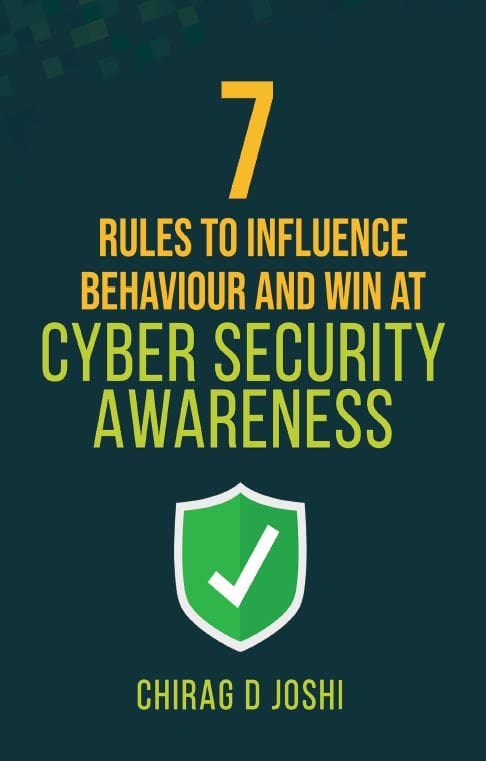 Chirag D Joshi, M.S., CISA, CISM, CRISC, author of  '7 Rules to Influence Behaviour and Win at Cyber Security Awareness' 
These are unique times – stress, anxiety and uncertainty around health, jobs and economy. Humans are often really poor in dealing with uncertainty.
Working remotely is inherently different than in the office. Especially when it becomes the norm, as opposed to an occasional event.
Join Chirag for this session as he discusses practical ways to maintain security awareness and promote secure behaviour in these times. After all, most cyber incidents occur due to human errors and mistakes, not complicated technical exploits.
Duration – 30 – 60 minutes – incl Q&A
TOPIC DOMAINS: Cyber Security, Industrial Control Systems, Business Continuity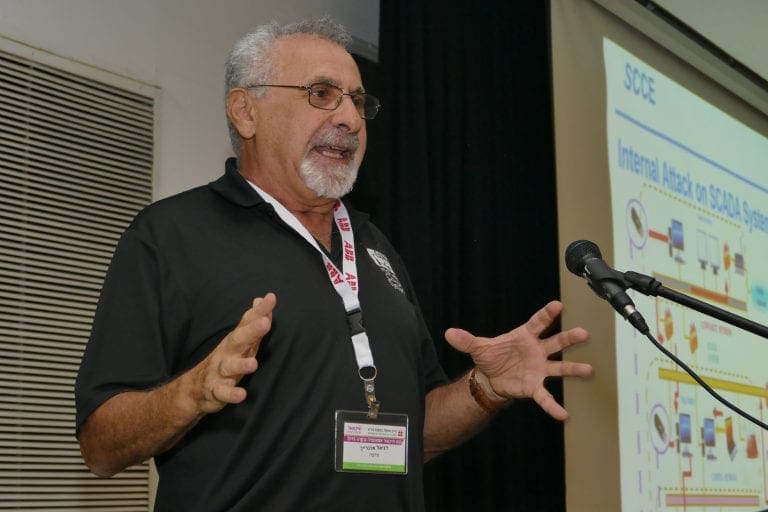 Effective Business Continuity Preparedness and Disaster Recovery Preparedness for Industrial Control Systems
Daniel Ehrenreich, B.Sc. Engineering, ISO27001 Lead Auditor.
Secure Communications and Control Experts Reliable and safe operation of Industrial Control Systems (ICS) and Supervisory Control and Data Acquisition (SCADA) systems are considered critical for a broad range of industries supporting the wellbeing on a national level. The growing convergence of IT and ICS, long-time separated domains, calls for a special attention and adoption of ICS-oriented best practices.
That being said, these functionalities can be jeopardised internally by an incentivised individual, or through remote access by a hostile organisation; Hence appropriate preventive measures should be taken to mitigate these breaches and minimize possible damages.
Duration – 30 – 60 minutes – incl Q&A

TOPIC DOMAINS: Criminology, Crime, Security Applications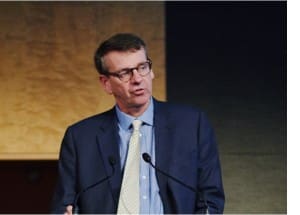 Offenders – what's their story
 
Martin Gill – Criminologist
Join Professor Martin Gill, a renowned Criminologist and researcher discussing crime and security with insight from the offender's perspective. How do offenders select their targets and how should the security industry and organisations posture themselves to present the greatest deterrence. 
Duration – 30 – 60 minutes – incl Q&A
This is the future of learning, delivered today
As the dedicated media provider to the security industry, we are a primary source of information and reference for security industry professionals, as well as end-users. We engage, educate and listen to our audience across multiple channels to provide the best marketing reach. We work with you to help communicate your message. Stay updated by downloading the app today!