THIS SERIES HAS CONCLUDED
Aerospace, Defence & Security Technology Market Trends

SERIES OVERVIEW

In a rapidly changing world, regional partnerships have never been more important.

Strategic regional partnerships in the aerospace, defence and security technology markets are key to ongoing success.

Following our India's Reach Series - Episode 1 - 8 and the 2020 AUSMIN talks we are shifting the weekly series to the Indo-Pacific.

At AUSMIN 2020 in Washington, "The United States and Australia reaffirmed their commitment to Trilateral dialogues with Japan and Quad consultations with Japan and India. They reaffirmed their strong support for ASEAN, ASEAN-led regional architecture, and ASEAN's Outlook on the Indo-Pacific..."


The United States and Australia plan to continue to mobilize private sector investment throughout the Indo-Pacific to deliver high-quality, resilient infrastructure and natural resource projects in partner countries that adhere to international standards and best practices on the rule of law, sovereignty, and free-market principles. The United States and Australia updated their development cooperation Memorandum of Understanding, committing to build the stability, prosperity, and resilience of the Indo-Pacific. 





The Secretaries and Ministers recognized an interest in strengthening the mutual security and prosperity of the United States and Australia through investment in technology, innovation, and research to develop new industries, drive economic growth, and enhance readiness. The Secretaries and Ministers affirmed the value of bilateral collaboration on issues including hypersonics, integrated air and missile defense, electronic and undersea warfare, space, cyber, critical minerals, and other technologies." 

Joint Statement Australia-U.S. Ministerial Consultations (AUSMIN) 2020

Keep current on key market trends and learn how to position your business or organisation to join a lucrative regional and trade partnership.

Facilitated by MySecurity Media and in partnership with Aerospace & Defence Consultants Association of India.

Hosted by: Raman Sopory and Chris Cubbage


STAY TUNED ON THE MYSECURITY TV PLAYLIST
Episode 10: AI DRIVEN BIOMETRICS & SURVEILLANCE - PLUS SERIES WRAP-UP (20 Oct)
How AI-based video analytics solutions aid with social distancing 
Chris Bishop, Director APAC Sales & Marketing, Ipsotek
Discover the benefits of Contactless Biometrics
Rocky Chow, APAC Head of Sales for Biometric Devices Business Line, Idemia
Episode 9: AUGMENTED REASONING & CRITICAL COMMS - Interfacing Humans to Machines - CITIES & INFRASTRUCTURE DOMAIN - (13 Oct)
Augmented Reasoning and structured interfaces between humans and machines: Professor Simon Lucey, Australian Institute for Machine Learning (AIML), University of Adelaide
AtHoc Public Safety Edition: Securely communicate critical info: David Nicol, Managing Director, IoT Solutions
, BlackBerry Asia Pacific and Japan
Episode 8: AEROSPACE & SPACE DOMAIN - (6 Oct)
SPACE SYSTEMS & OPERATIONS
Geospatial Frontiers & Research Direction
KLEOS SPACE – COMMERIAL SPACE OPERATIONS
Andrew Bowyer, Chief Executive Officer, KLEOS SPACE – Luxembourg
SMARTSAT CRC – GAME CHANGING RESEARCH
Andy Koronios, CEO and Managing Director, SmartSAT CRC, Australia
Episode 7: DEFENCE & NATIONAL SECURITY DOMAIN - Robotics & Autonomous Systems (29 Sept)
Special Guests:
Robotics &  logistics automation
Martin Keetels, National Manager of Robotics and Innovation, Konica Minolta, Australia
Maritime Autonomous Solutions
Andrew Yue, Vice-President, Unmanned Maritime Systems, ST Engineering Electronics Ltd – Singapore
Australian startup – autonomous drone tech for defence
Stefan Hrabar, CEO and Co-Founder, Emesent
Guest Introduction – James Angelus, President and Representative Director, International Security Industry Council, Japan
Episode 6: CYBER-SECURITY DOMAIN - (22 Sept)
AI X Cyber Collaboration, OT Security, Threat Landscape & Critical Supply Chains
Dr Jonathan Goh, AI Technologist, Cybersecurity, ST  Engineering, Singapore
Srinivas Bhattiprolu, Global Head – Advanced Consulting Service, Nokia, Singapore
Andrew Ginter,  VP Industrial Security, Waterfall Security Solutions, Canada
Feixiang He, Senior Threat Intelligence Analyst, Group-IB, Singapore
Episode 5: DRONES & ANTI-DRONE TECH - Advancements and Key Industry Players - (15 Sept)
Opening Remarks – Dr. SK Vasudeva, Retd. Chief Controller, DRDO  
Air Marshal Daljit Singh, Former Mirage 2000 Squadron Commander, Member – Association of Old Crows (AOC)
Dr Nagendra Babu Samineni, Executive Director, Unistring Tech Solutions, Hyderabad
AVM Ashwani Kumar Nabh, Former Advisor to m/s Bharat Electronics
Jacob Klain, Former RAFAEL Advanced Defence Systems: Senior Advisor for Business Development India – Israel
Group Captain Vikram Chauhan, Experimental Test Pilot / Combat Pilot/ UAV Operator/Commercial Pilot / Fixed Wing Design
Episode 4: SPACE TECH & LEADING TRENDS - (8 Sept) - Opportunities across the region
Dr Malcolm Davis
Senior Analyst – Space Policy, Security & Strategy, Australian Strategic Policy Institute, Canberra
Dr Subba Rao Pavuluri
Founder, Chairman & Managing Director, Ananth Technologies, Hyderabad, India
Yoichi Kamiyama
Policy Researcher, Japan Institute of Space & Security, Tokyo
Glen Tindall
CEO, Communications Systems, Electro Optic Systems Pty Ltd (EOS)
DOWNLOADS:
Episode 3: COVID-19 & ITS CHALLENGES - (1 Sept) - Impacts on National & Regional Security
Dr Amrita Jash
Research Fellow, Centre for Land Warfare Studies (CLAWS), New Delhi, India
Dr John Coyne
Head of Strategic Policing and Law Enforcement, Head of the North and Australia's Security, Australian Strategic Policy Institute, Canberra
Episode 2: NATIONAL CYBER SECURITY STRATEGY (25 Aug) - Review of Australia's Cyber Security Strategy 2020
Episode 1: SMART CITIES STRATEGY & PUBLIC SAFETY (18 Aug)
On the road to safe, sustainable and smart cities: Standards Australia Smart Cities Planning Roadmap & NSW Smart Places Strategy in contrast to India's Smart Nation Strategy
Dr Ian Opperman
NSW GOVERNMENT'S CHIEF DATA SCIENTIST
Vi Le
STAKEHOLDER ENGAGEMENT MANAGER,  STANDARDS AUSTRALIA
Codee Ludbey
PRINCIPAL CONSULTANT, TACTIX
Sangeeta Garg
CONSULTANT, ASTRIKOS CONSULTING
Dr Chinmay Hegde
CEO, ASTRIKOS CONSULTING
Former Series - India's Reach Series - Episodes 1 - 8

Sign up to next MySecurity TV series
The MySecurity Marketplace offers a cross-media platform
We have plenty of options to help you grow your brand, reach a new audience and generate new business. Our unique solutions can be tailored to suit your business.
TOPIC DOMAINS: CCTV, Video Surveillance, Standards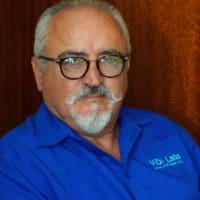 Video Surveillance System Standards
Vlado Damjanovski
Author, Lecturer, CCTV Expert
ViDi Labs
Join one of the world's most renown CCTV specialists and dive into the latest Video Surveillance Standards, AS/NZS 62676. The newly adopted IP VSS standard is based on IEC 62676-5 and measures CCTV camera resolution in a slightly different manner to what was the case in the past. Over the past 35 years of professional CCTV activity Vlado has sought to educate, clarify and demystify the science of CCTV and this session is intended to add some clarity about the latest standards and applications.
Duration – 30 – 60 minutes – incl Q&A