Sign up to our next Virtual Educational Series
The MySecurity Media Virtual Educational Series is designed to connect learners with experts in the security space.
INDO-PACIFIC SERIES - AEROSPACE, DEFENCE & SECURITY
Episodes 1 - 10
INDIA'S REACH WEBINAR SERIES - AEROSPACE, DEFENCE & SECURITY
Episodes 1 - 8
AUSTRALIA - ISRAEL COUNTERPART SERIES
NATIONAL CYBER SECURITY STRATEGY
A special event with Yigal Unna, Director General of the Israel National Cyber Directorate and Dr Tobias Feakin, the Australian Ambassador for Cyber Affairs & Critical Technology providing their insights into a world where, according to Mr. Unna, "the cyber-attack surface is on steroids". 
Held in partnership with the Australia-Israel Chamber of Commerce, Israel-Australia Chamber of Commerce, Israel Trade Commission and MySecurity Media, the event proposed the theme: Has national cybersecurity awareness and resiliency improved in 2020 and is a new online posture necessary to better combat motivated and agile attackers?"
Mr Unna opened to outline the Israel National Cyber Directorate, directed still by a 2012 Cybersecurity Strategy, with a three pillar focus on protecting access to systems and reducing the attack surface, and more broadly ensuring the strategy is applied across the ICT domain and telecommunications. 
On a day described by the Australian Prime Minister Scott Morrison as a 'pivotal day', releasing the Australian Defence Strategy and Force Structure Plan, the Prime Minister confirmed there is rising strategic risk and we are in a "global contest of our age." 
In his opening address, Ambassador Feakin provided deep insights into how Australia is dedicating significant funding towards enhanced cybersecurity and how Covid19 has rapidly accelerated business digitalisation, bringing enhanced cybersecurity risks due to immediate implementation needs. The challenge in Australia relates to both how fast cyber-attacks can be detected and how fast they can be responded to.
Both Australia and Israel have advanced cybersecurity capabilities, but never has there been such a demand and never has it been more important.  Future and further collaboration is undoubtedly mutually beneficial.
 Recorded Live, July 1, 2020
Sponsored On-demand Webinars
TOPIC DOMAINS: CYBERSECURITY, ENCRYPTION, nCIPHER SECURITY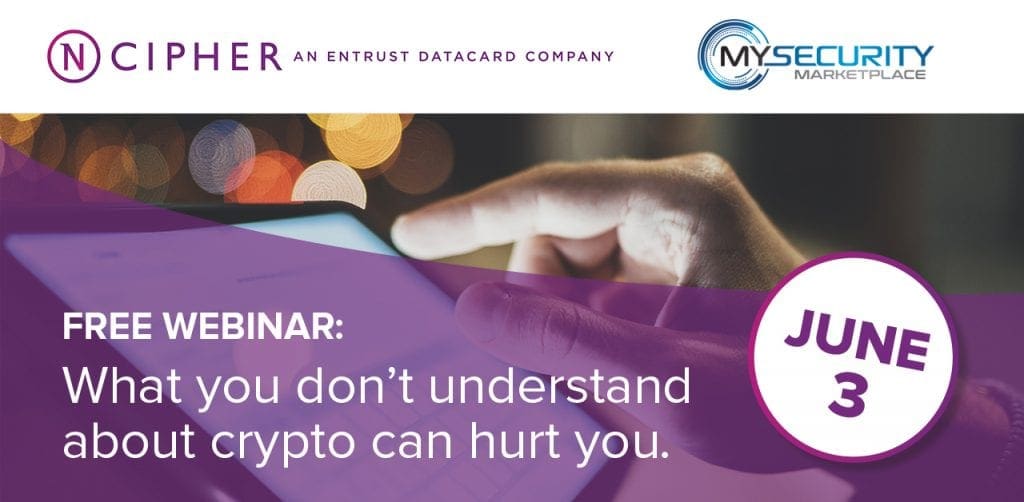 WHAT YOU DON'T UNDERSTAND ABOUT CRYPTO CAN HURT YOU
Special 'crypto' webinar: What you don't understand about crypto can hurt you
In these unprecedented times, our focus at nCipher Security is on protecting the health, security, and productivity of customers, partners, and colleagues. We also know that now more than ever, when dealing with new working environments, vulnerability risks, and other issues, data protection is essential. We are here to support and protect your business-critical data in these challenging times. 
Did you know that….
• Cryptographic keys stored in the software are not hard to find?
• On average, a hacker has 160 days before they are detected in your network?
• Modern encryption solutions cannot be decrypted through deciphering techniques? 
You'll also discover why it's important to protect the crypto keys associated with database encryption, file encryption, digital signatures & certificates, IoT device certification, blockchain, digital payments, SSL/TLS, PKI and more. Crypto keys are everywhere: We directly integrate with BeyondTrust, CyberArk, F5, Gigamon, and Palo Alto, just to name a few.
Protect your keys at all costs and register today!
Presented by Brad Beutlich Vice President of Sales Western region & LATAM
TOPIC DOMAINS - CYBERSECURITY, END-POINT SECURITY, MALWARE, RANSOMWARE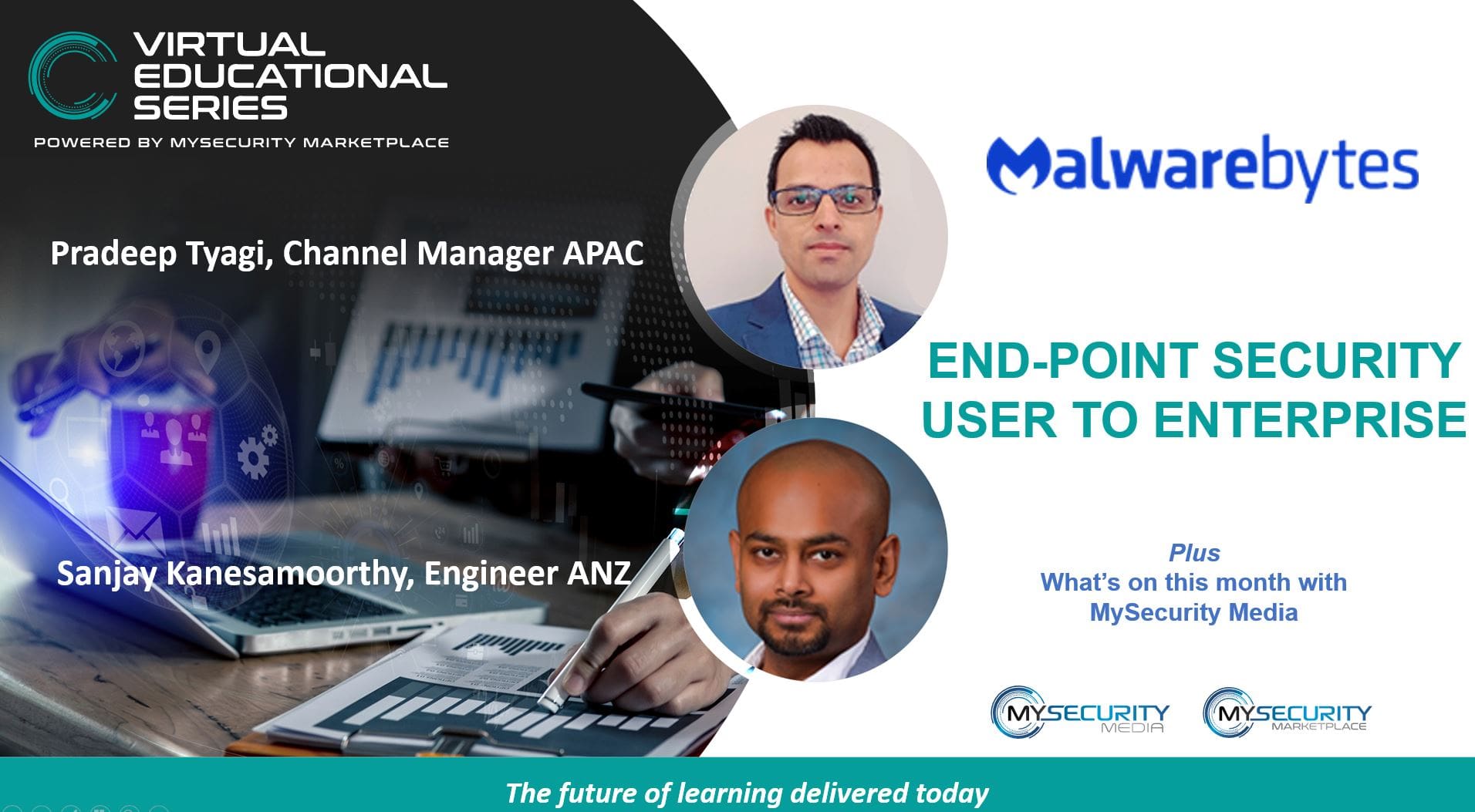 END-POINT SECURITY – USER TO THE ENTERPRISE
Introducing Malwarebytes to the MySecurity Marketplace – this session will explore End-Point security and the key considerations needed for the User and through to full Enterprise solutions.
Duration – 30 – 60 minutes – incl Q&A
TOPIC DOMAINS: Security Technology in a COVID-19 Environment

Thermal Video - Track & Trace Access Control - Drones & Robotics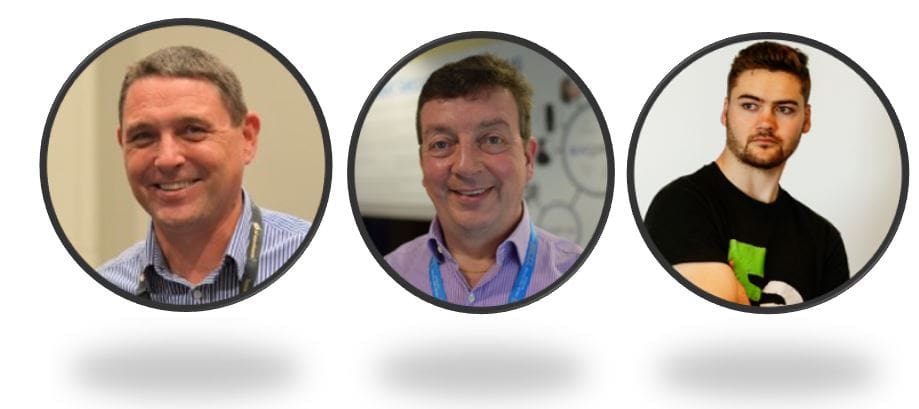 Security Technology for COVID-19
Hear from a panel of industry specialists involved in the application of security technologies being adapted to a COVID-19 environment. Applications include video surveillance, access control systems and drones.
Darren Banks, NSW State Manager – Surveillance, CR Kennedy (Sydney)
Video Application
John Davies, Managing Director, TDSi (London, UK)
Access Control Application
Mike Monnik – CTO, DroneSec (Melbourne)
Duration – 30 – 60 minutes – incl Q&A
TOPIC DOMAINS: CCTV, Video Surveillance, Standards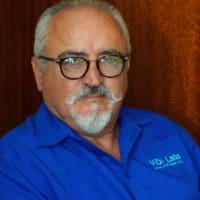 Video Surveillance System Standards
Vlado Damjanovski
Author, Lecturer, CCTV Expert
ViDi Labs
Join one of the world's most renown CCTV specialists and dive into the latest Video Surveillance Standards, AS/NZS 62676. The newly adopted IP VSS standard is based on IEC 62676-5 and measures CCTV camera resolution in a slightly different manner to what was the case in the past. Over the past 35 years of professional CCTV activity Vlado has sought to educate, clarify and demystify the science of CCTV and this session is intended to add some clarity about the latest standards and applications.
Duration – 30 – 60 minutes – incl Q&A
TOPIC DOMAIN: Cyber Security , Awareness, Remote Working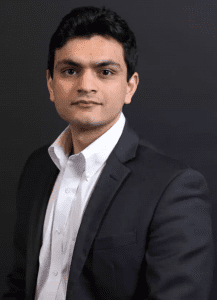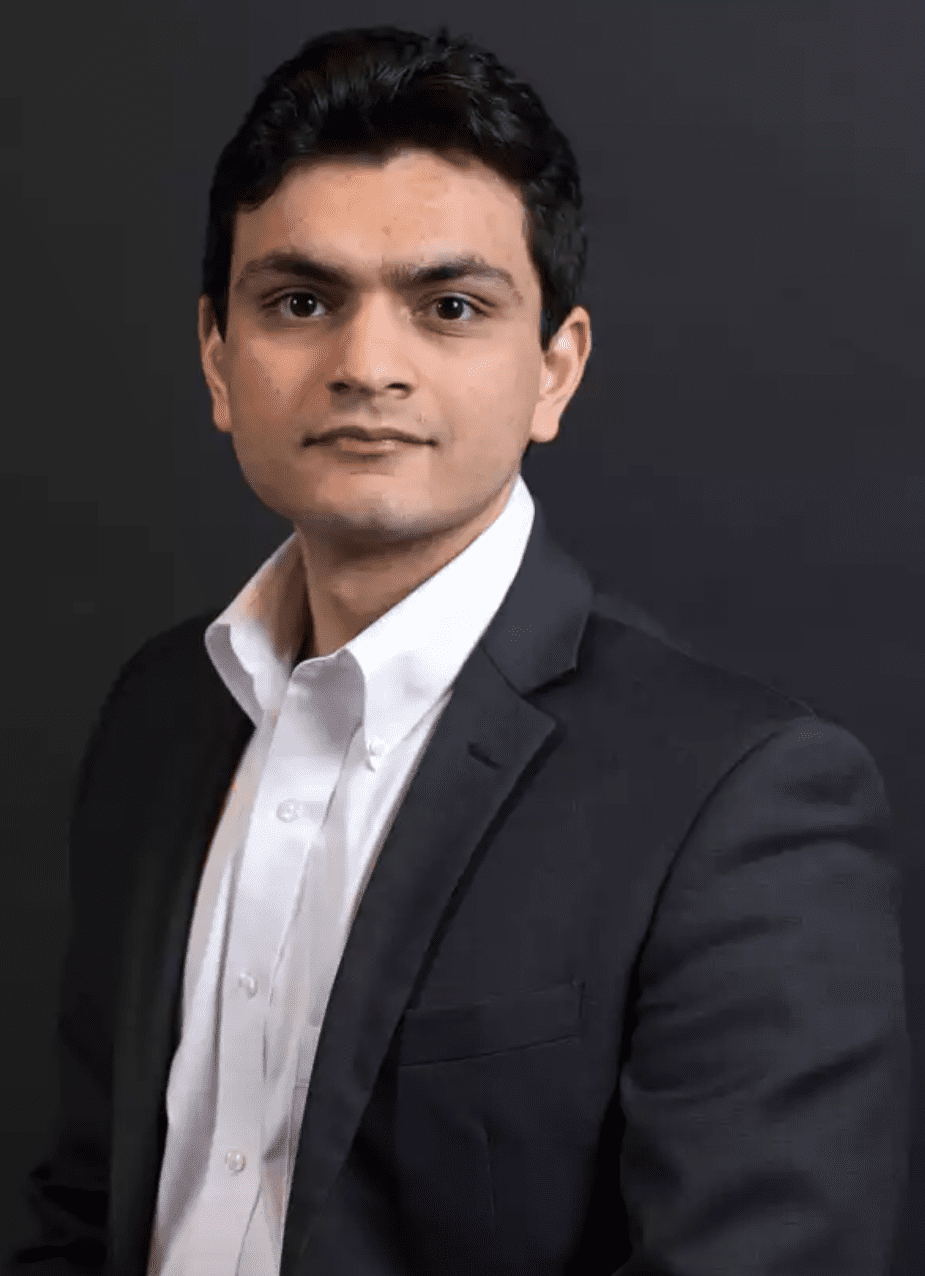 Security Awareness for Remote Workforce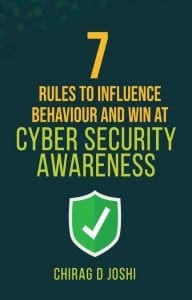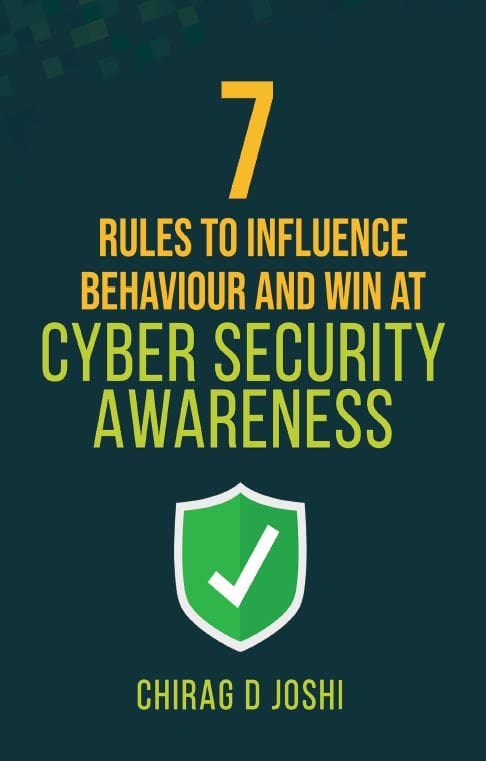 Chirag D Joshi, M.S., CISA, CISM, CRISC, author of  '7 Rules to Influence Behaviour and Win at Cyber Security Awareness' 
These are unique times – stress, anxiety and uncertainty around health, jobs and economy. Humans are often really poor in dealing with uncertainty.
Working remotely is inherently different than in the office. Especially when it becomes the norm, as opposed to an occasional event.
Join Chirag for this session as he discusses practical ways to maintain security awareness and promote secure behaviour in these times. After all, most cyber incidents occur due to human errors and mistakes, not complicated technical exploits.
Duration – 30 – 60 minutes – incl Q&A
TOPIC DOMAINS: Cyber Security, Industrial Control Systems, Business Continuity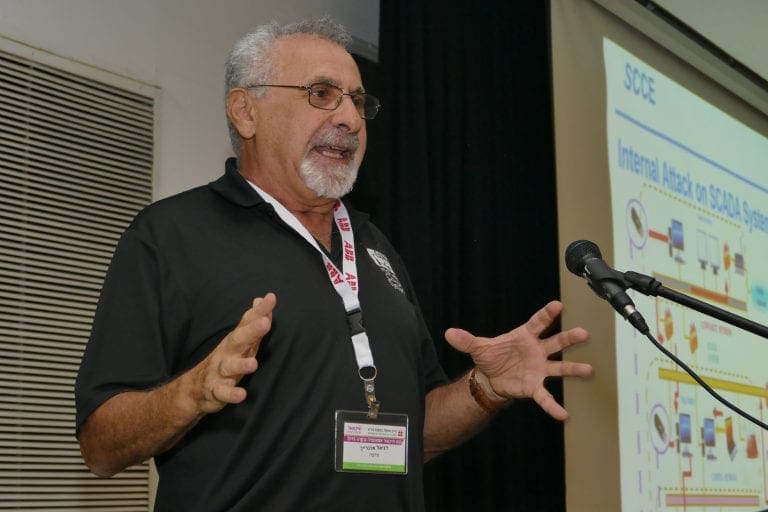 Effective Business Continuity Preparedness and Disaster Recovery Preparedness for Industrial Control Systems
Daniel Ehrenreich, B.Sc. Engineering, ISO27001 Lead Auditor.
Secure Communications and Control Experts Reliable and safe operation of Industrial Control Systems (ICS) and Supervisory Control and Data Acquisition (SCADA) systems are considered critical for a broad range of industries supporting the wellbeing on a national level. The growing convergence of IT and ICS, long-time separated domains, calls for a special attention and adoption of ICS-oriented best practices.
That being said, these functionalities can be jeopardised internally by an incentivised individual, or through remote access by a hostile organisation; Hence appropriate preventive measures should be taken to mitigate these breaches and minimize possible damages.
Duration – 30 – 60 minutes – incl Q&A

TOPIC DOMAINS: Criminology, Crime, Security Applications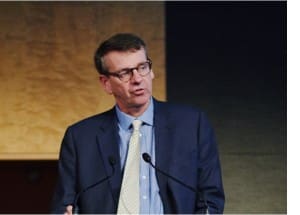 Offenders – what's their story
 
Martin Gill – Criminologist
Join Professor Martin Gill, a renowned Criminologist and researcher discussing crime and security with insight from the offender's perspective. How do offenders select their targets and how should the security industry and organisations posture themselves to present the greatest deterrence. 
Duration – 30 – 60 minutes – incl Q&A