A single solution that delivers unparalleled data Availability
Veeam® Availability Suite™ enables customers to achieve unparalleled data Availability, visibility, automation and governance across data centers, at the edge and in the cloud. As modern IT organizations look to innovate faster, legacy backup and recovery infrastructure cannot support customers' forward-looking initiatives. Customers today want more from their platforms, and with Cloud Data Management™capabilities, they can surpass legacy approaches to data protection by providing the next steps beyond backup. Veeam Availability Suite, built on the #1 backup and monitoring solutions, has been designed to accelerate business agility through automating core backup and recovery capabilities while enabling intelligent data orchestration, governance, security and analytics across your cloud, virtual and physical environments.
Veeam Backup & Replication
Veeam Backup & Replication™ is prepared to address the next generation of operational challenges head-on with a comprehensive set of enterprise-grade data protection capabilities. Powerful, capable and easy to use, Veeam reduces operational overhead with flexibility that fits your business and market-leading reliability that you can count on.
One solution. Complete data protection


Key capabilities
Monitoring and Analytics:AI-driven infrastructure monitoring and diagnostics, including automated remediation of unexpected issues for your critical backup and DR processes

Backup & Recovery: Ensure your data is backed up and recoverable on your terms with various backup and granular recovery options

Intelligent Automation: Machine Learning based diagnostics, as well as remediation actions, help resolve issues faster

Cloud Portability:If the cloud is part of your data center strategy, be prepared to back up and recover to, from and within the cloud for portability and cost savings.

Governance & Compliance: Effectively manage your backups from virtual testing, ensuring that copies of your data are recoverable, secure and compliant
Veeam Availability Suite
Veeam Availability Suite is the simple, flexible and reliable solution that delivers:
Unlimited storage capacity capabilities with Scale-out Backup Repository™ and Veeam Cloud Tier object storage support to provide the space you need and more
A simple 2-step direct restore to AWS or Microsoft Azure for your cloud mobility needs
Veeam DataLabs™: Verified recovery, security compliance, virtual sandbox testing and extra peace of mind to know your backups are ready when the feared disaster recovery time comes
Enterprise application protection, built on a proven application-aware processing engine for Microsoft Exchange, Microsoft Active Directory, Microsoft SharePoint, Microsoft SQL Server and Oracle
Taking your recovery operations to the next level with Veeam Explorers™ for Microsoft Exchange, Microsoft Active Directory, Microsoft SharePoint, Microsoft SQL Server and Oracle
Instant access to content of ANY Veeam backup with the data integration API to allow specialized third-party mining and security analysis scripts and the ability to reuse your data
The ability to further your automation with Remediation Actions for self-healing, policy-based fixes to common backup and infrastructure-related problems
Time-saving capabilities to take the guess work out of capacity planning with performance and configuration assessments in Veeam ONE
And much more!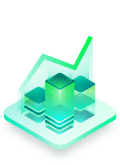 Veeam ONE
Veeam ONE, part of Veeam Availability Suite, provides comprehensive monitoring and analytics for backup, virtual and physical environments including proactive alerts, capacity planning and chargeback, and Intelligent automation and diagnostics.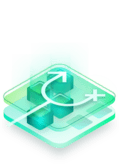 Veeam Availability Orchestrator
Veeam Availability Orchestrator delivers a recovery orchestration engine for replicas, backups and storage snapshots, purpose-built for today's DR needs. Plan, prove and execute your DR strategy in as little as one-click.