Seriously powerful, modern data protection
Businesses have many opportunities to improve, automate and streamline their data protection as the digital landscape continues to expand. However, with greater options, organizations face a multitude of challenges when it comes to IT and data management. Public cloud usage is rapidly increasing and IT professionals struggle with how to efficiently migrate and manage data between environments. In addition, continued operational efficiency and budget constraints make meeting recovery objectives in an increasingly distributed
world harder than ever.
Without a reliable data protection solution that has the capacity to meet your operational goals and the flexibility to grow with your business, these problems can compound exponentially.
Veeam Backup & Replication
Veeam Backup & Replication™ is prepared to address the next generation of operational challenges head-on with a comprehensive set of enterprise-grade data protection capabilities. Powerful, capable and easy to use, Veeam reduces operational overhead with flexibility that fits your business and market-leading reliability that you can count on.
Veeam Backup & Replication delivers powerful Availability across all cloud,
virtual and physical workloads with a simple, flexible and reliable solution.
Protect your data no matter the location or workload type.
One solution. Complete data protection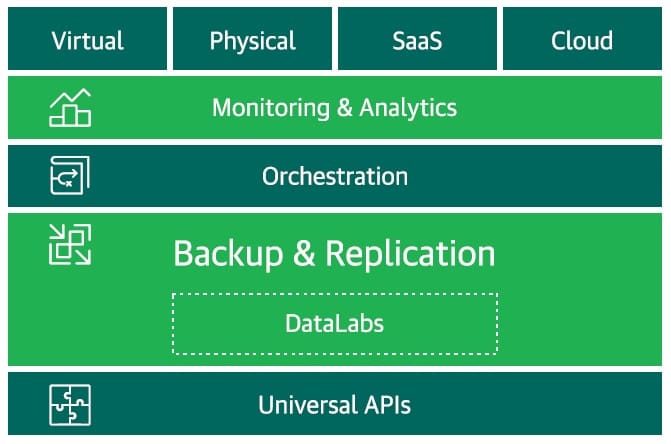 Key capabilities
Backup & Recovery: Ensure your data is backed up and recoverable on your terms with various backup and granular recovery options

Automation: Prepare, test and

orchestrate your DR strategy

to protect critical applications.

Cloud Portability: If the cloud is part of your data center strategy, be prepared to back up and recover to, from and within the cloud for portability and cost savings.

Governance & Compliance: Effectively manage your backups from virtual testing, ensuring that copies of your data are recoverable, secure and compliant
"If we were to put a monetary figure onto what value Veeam has added to this organization, it would be millions of dollars. Our old data center could have burned down and we would have lost all our data and be absolutely nowhere today. If anything were to happen to the company, Veeam would be our savior."
Ashlen Naicker
ICT Executive
LCR Group
Modern, powerful features
Veeam Backup & Replication offers industry leading features such as:
Cloud, virtual and physical backup and recovery options
Image-based virtual machine (VM) replication from a VM or backup
Built-in management and deployment for Veeam Agents for Linux and for Microsoft Windows
Unlimited storage capacity capabilities with Scale-out Backup Repository™ and Veeam Cloud Tier object storage support
Simple 2-step direct restore to AWS, Microsoft Azure and more
Veeam DataLabs™: Verified recovery, security compliance and vitrual sandbox testing
Veeam Explorers™ for Microsoft Exchange, Microsoft Active Directory, Microsoft SharePoint, Microsoft SQL Server and Oracle
Storage Snapshots and advanced storage integration
Enterprise plug-ins for SAP HANA and Oracle RMAN
Data integration API and Universal Storage API
Built-in WAN Acceleration including a high-bandwidth mode
Encryption, compression and deduplication
And much more!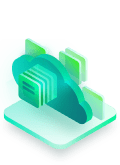 Veeam Backup for Microsoft Office 365
Eliminate the risk of losing access and control over your Microsoft Office 365 data, including Exchange Online, SharePoint Online, OneDrive for Business and Microsoft Teams, with the ability to store it anywhere — on-premises or in cloud object storage. Includes seriously powerful scalability for larger enterprises.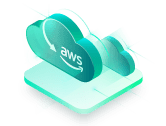 Veeam Backup for AWS
Get AWS-native backup and disaster recovery that's cost-effective and secure. Easily recover from any cloud data loss scenario – whether due to outages, accidental deletion, malware and more – in minutes.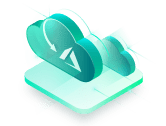 Veeam Backup for Microsoft Azure
Veeam Backup for Microsoft Azure delivers enterprise-ready Azure backup and recovery to cost-effectively and securely protect your cloud data and easily overcome ANY data loss in minutes! Plus, integration with Veeam Backup & Replication delivers seamless hybrid cloud data management across Azure and your private cloud.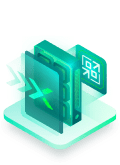 Veeam Backup for Nutanix AHV
Get Availability for all applications and data hosted on the Nutanix Acropolis Hypervisor (AHV), offering a highly available, hyper-converged infrastructure solution that delivers resilient scale-out capability.